Tawakkul (Put your Trust in Allah) is an essential part of the Muslim faith, and correctly understanding and implementing it is what helps them navigate and get through life. It represents the Islamic concept of completely trusting in God's plan.
We Collected 40 inspiring Tawakkul Quotes & images that provide inspiration and motivation to keep your trust in Allah and His Plans.
Tawakkul Quotes
Tawakkul is having complete trust that Allah's Plan is the best
When you trust Allah in any decision then you don't give it a second thought.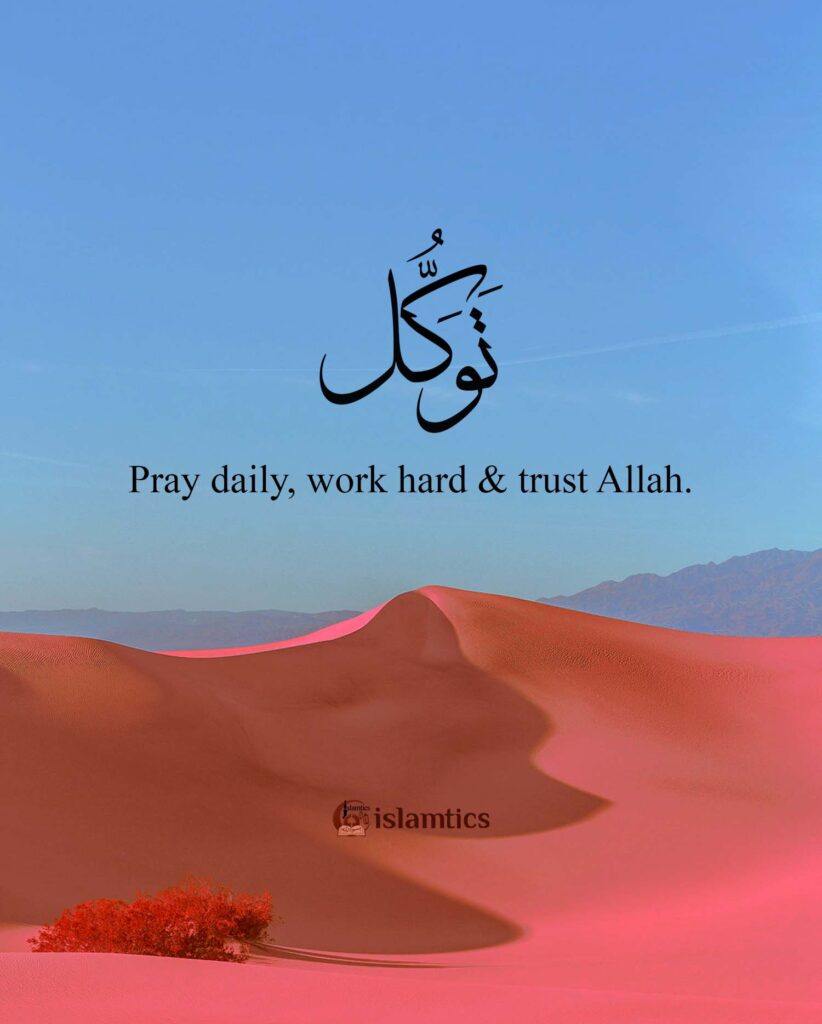 Pray daily, work hard & trust Allah.
Tawakkul (Putting trust in Allah) brings peace in the heart of believers.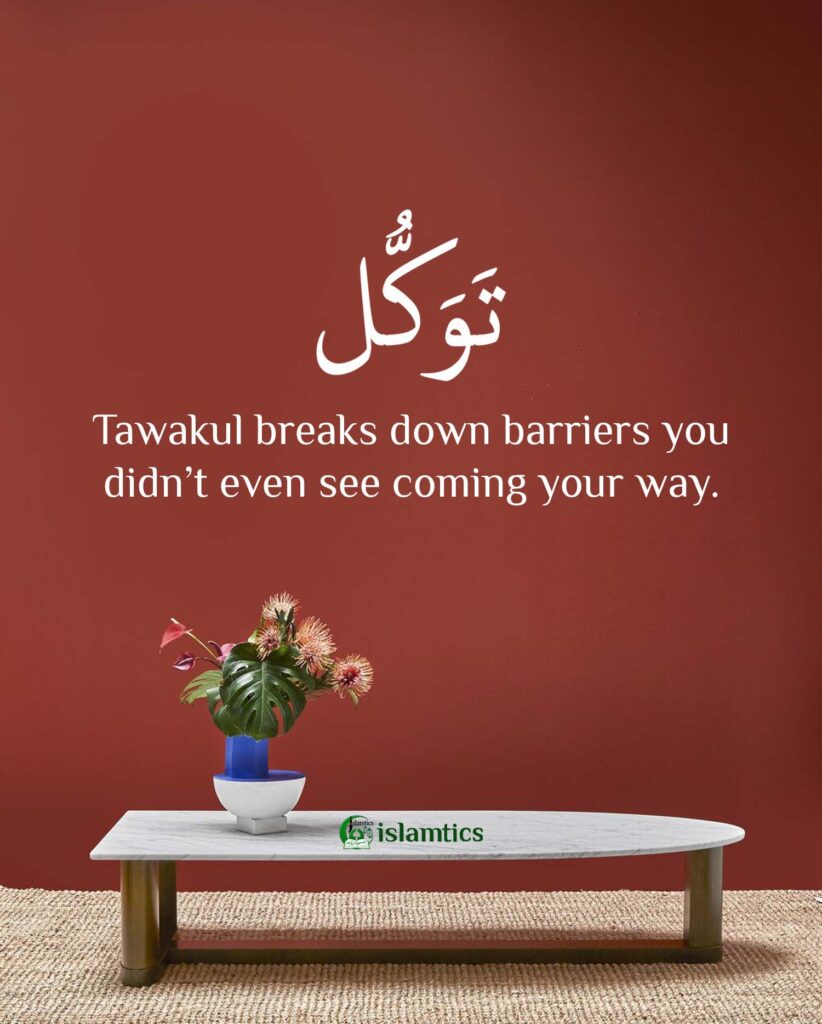 Tawakul breaks down barriers you didn't even see coming your way.
Tawakkul is to have full faith in Allah and rely upon Allah over all things, even when things look very hard and impossible, despite of this you strongly believe that Allah will help you and He will provide you a way to get things done for you.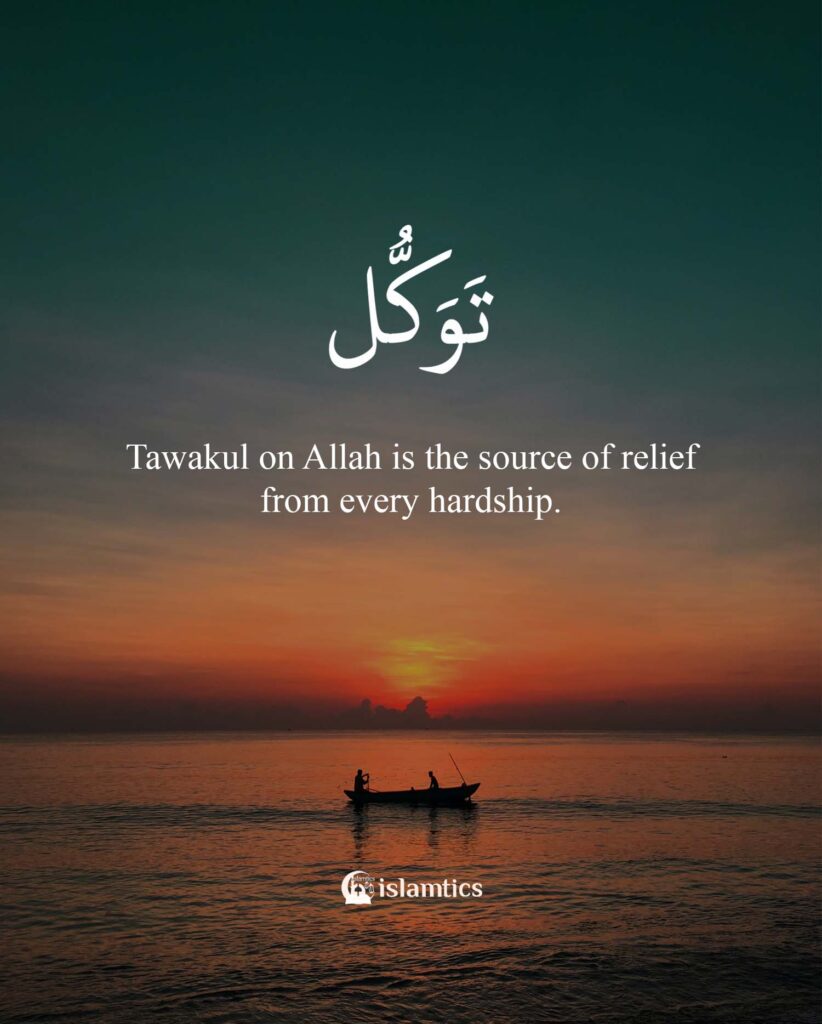 Tawakul on Allah is the source of relief from every hardship
Tawakkal is that precious quality that brings peace of mind in this world and entrance into Jannah without judgment in the hereafter.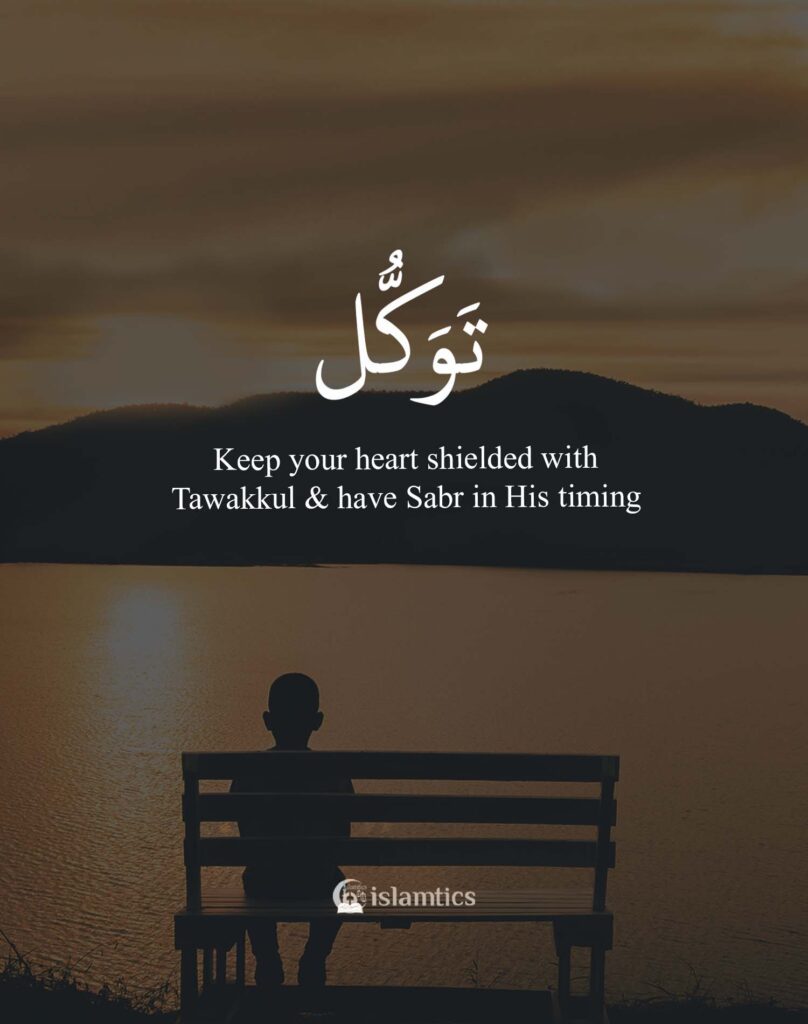 Keep your heart shielded with Tawakkul & have Sabr in His timing
Tawakkul is the blind trust in the miracles, power and timing of Allah.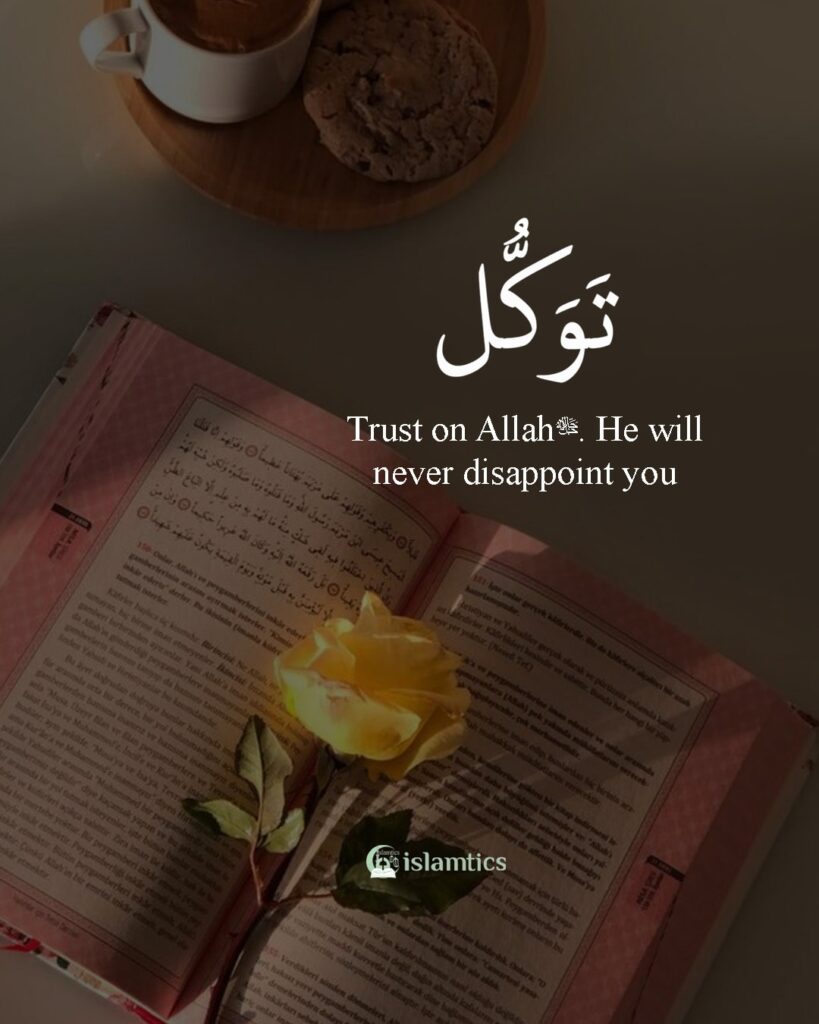 Tawakul trust on Allahﷻ. He will never disappoint you
"Do not lose hope, nor be sad. You will surely be victorious if you are true in Faith." And do not mix the truth with falsehood or conceal the truth while you know [it]." [Quran 3:129]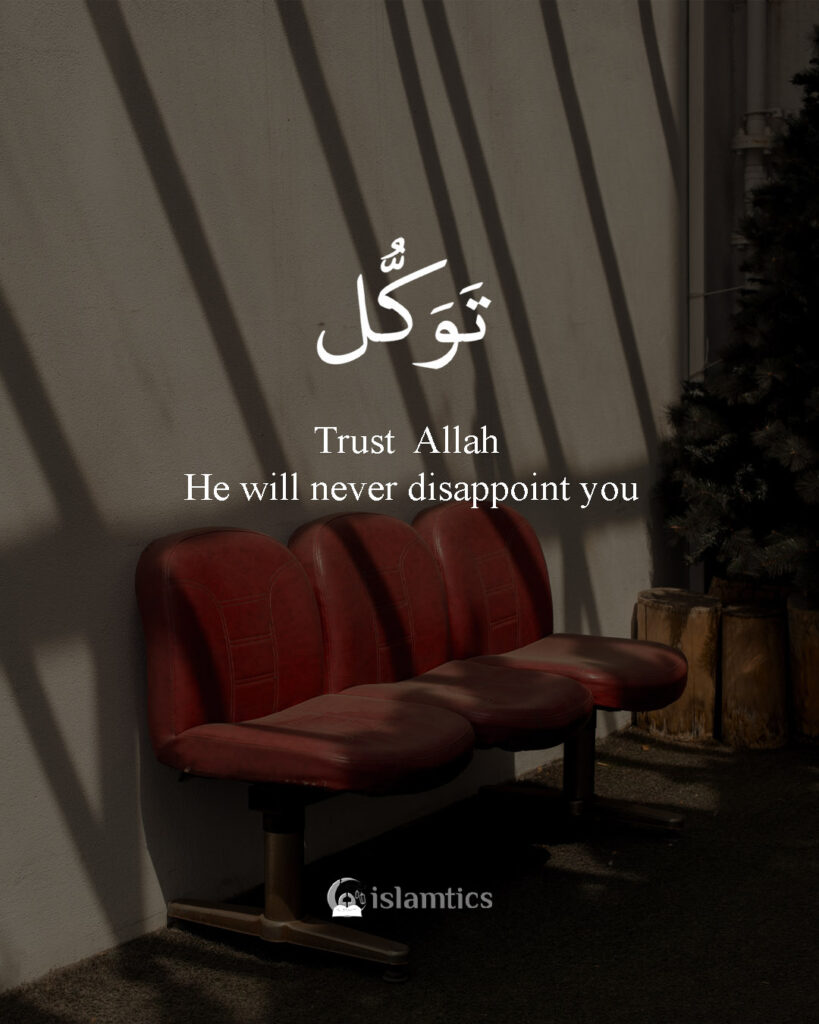 Tawakul trust on Allahﷻ. He will never disappoint you
Some stories start with tears, but with the power of Sabr and the beauty of Tawakkul, they turn into happy endings.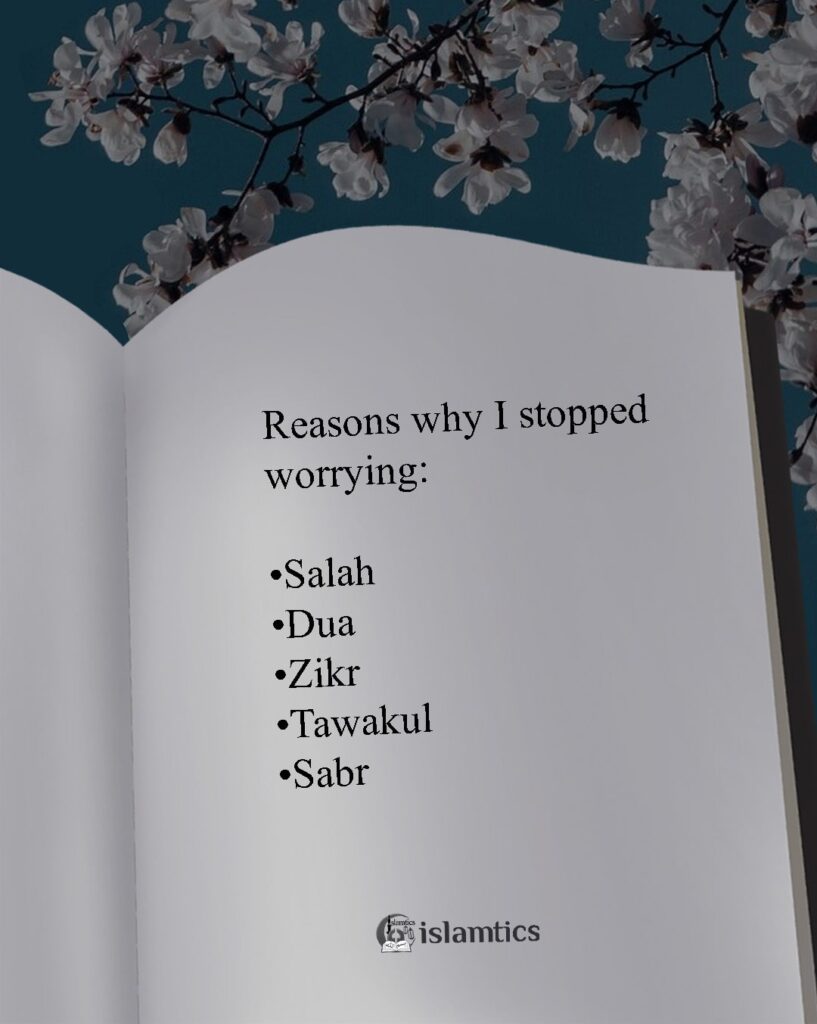 Reasons why I stopped worrying: •Salah •Dua •Dikr •Tawakul •Sabr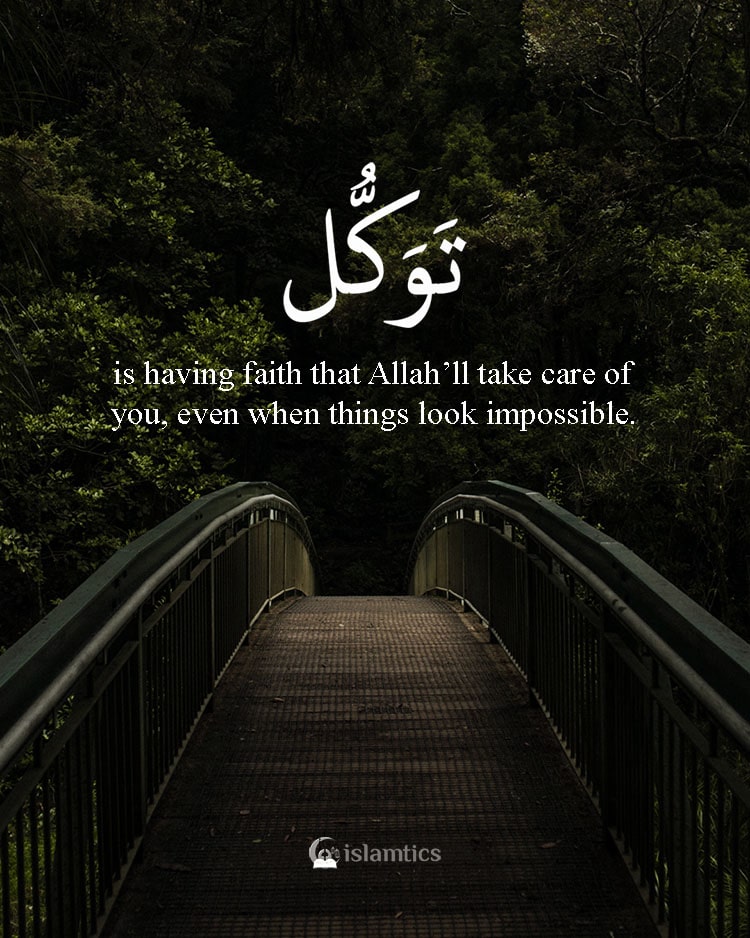 Tawakul is having full faith that Allah will take care of you, even when things look impossible.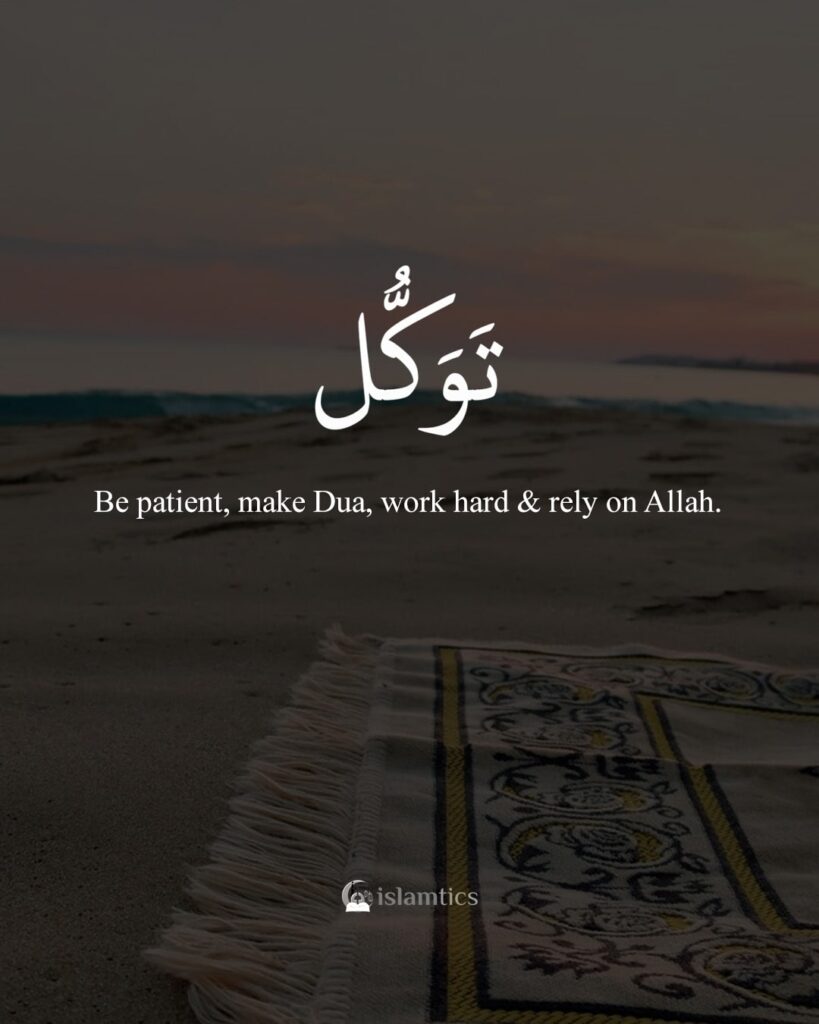 Be patient, make Dua, work hard & rely on Allah.
Trust in Allah Quotes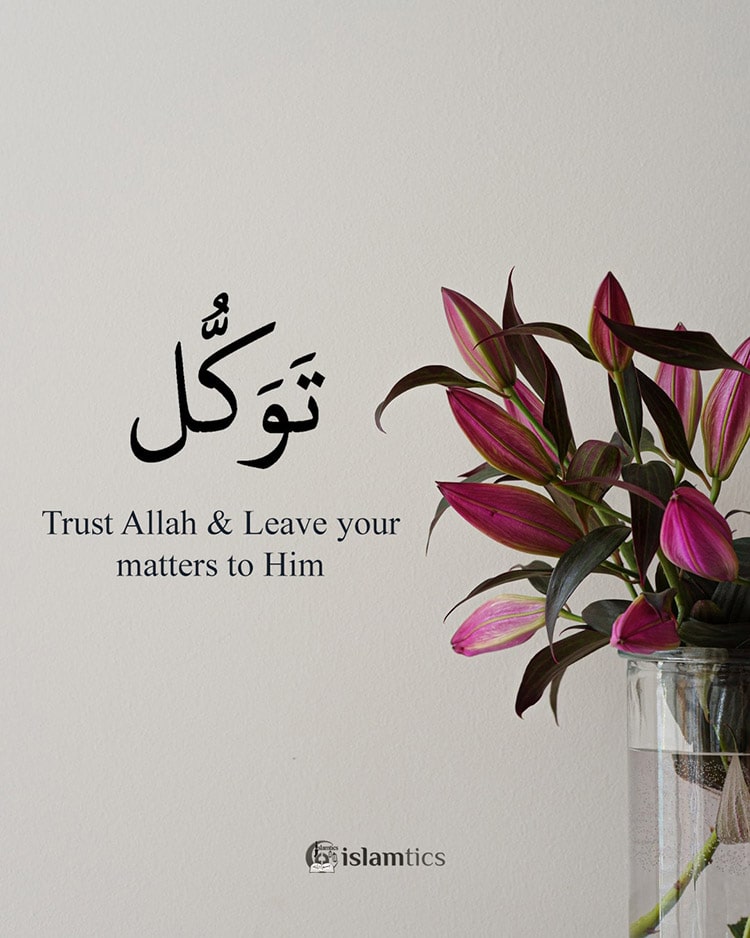 Tawakul Trust Allah & Leave your matters to Allah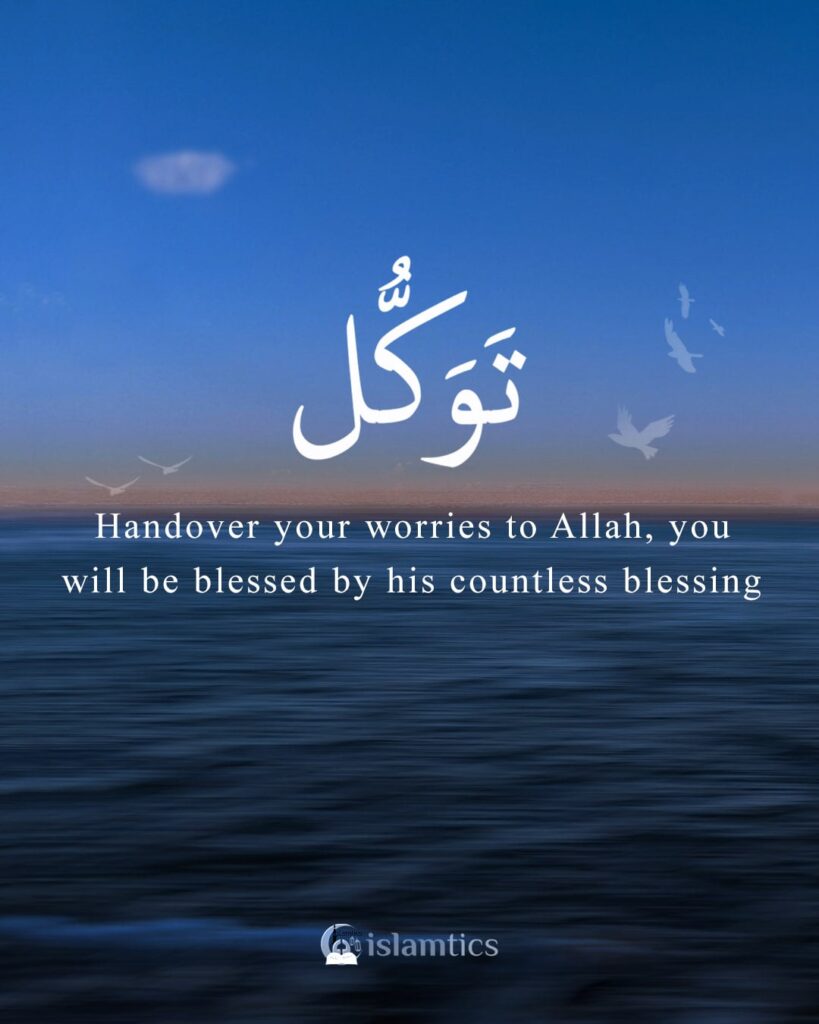 Handover your worries to Allah, you will be blessed by his countless blessing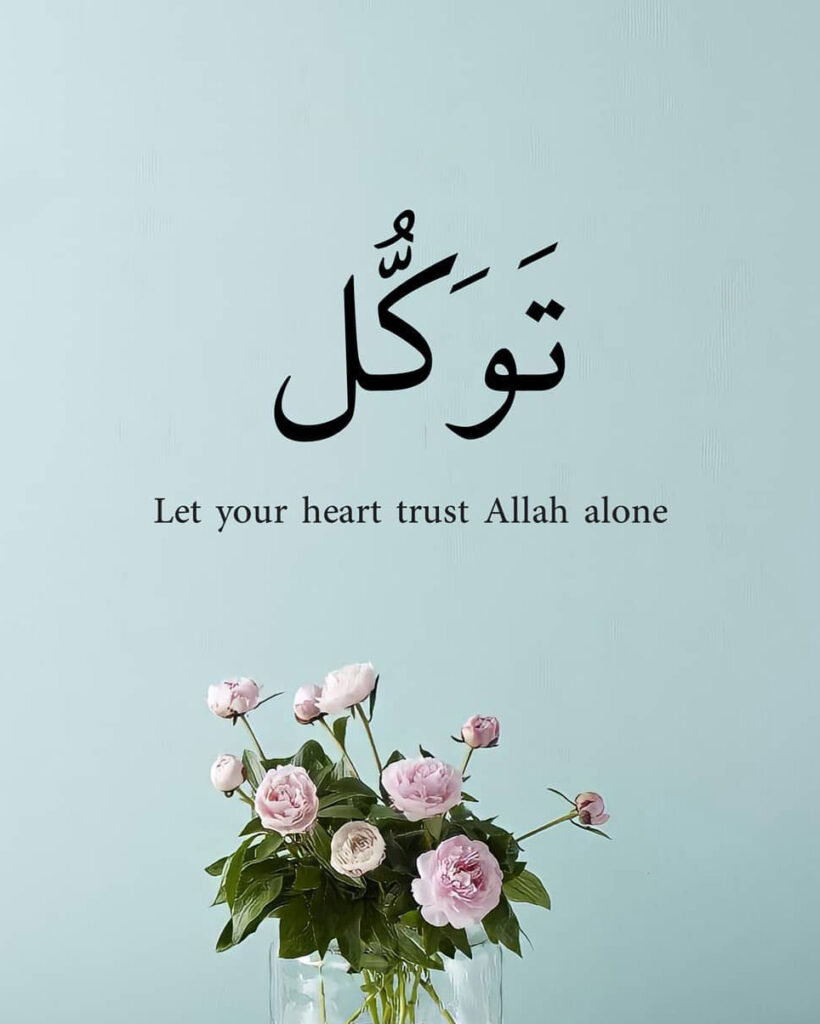 Let your Heart trust Allah Alone. Tawkkul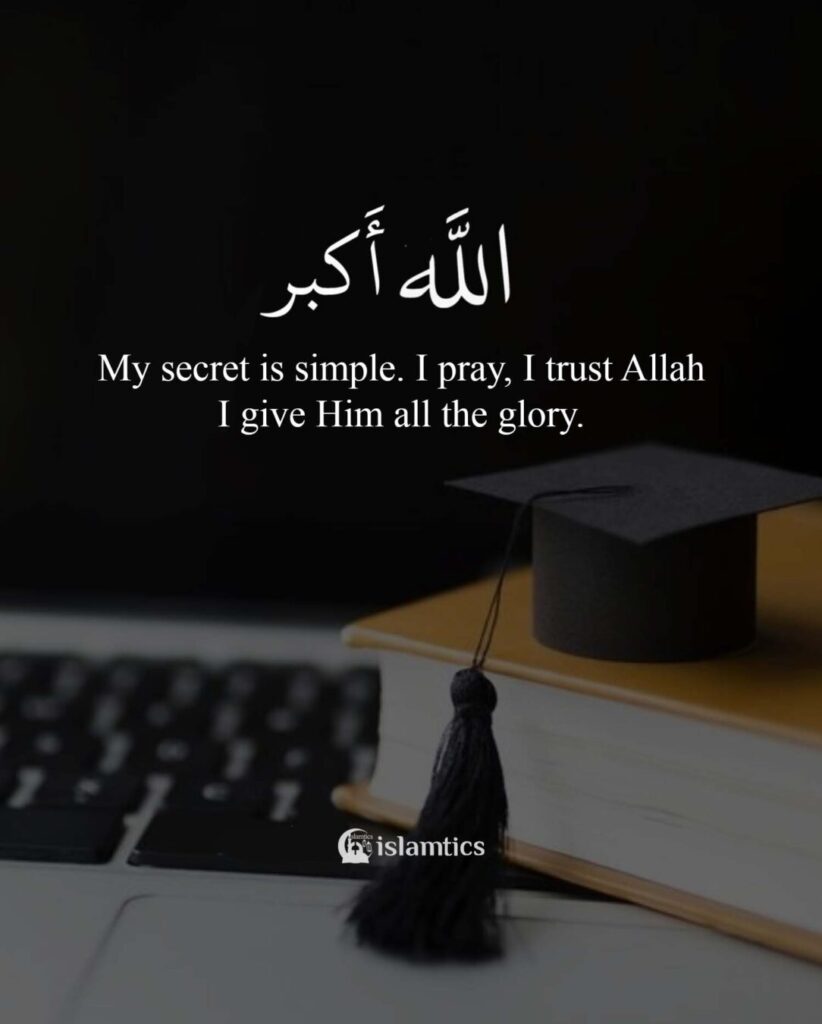 My secret is simple. I pray I trust Allah I give Him all the glory.
Allah knows best what is best for us and at what time so We believers should rely upon Allah and by having patience. indeed Allah's plans are the best.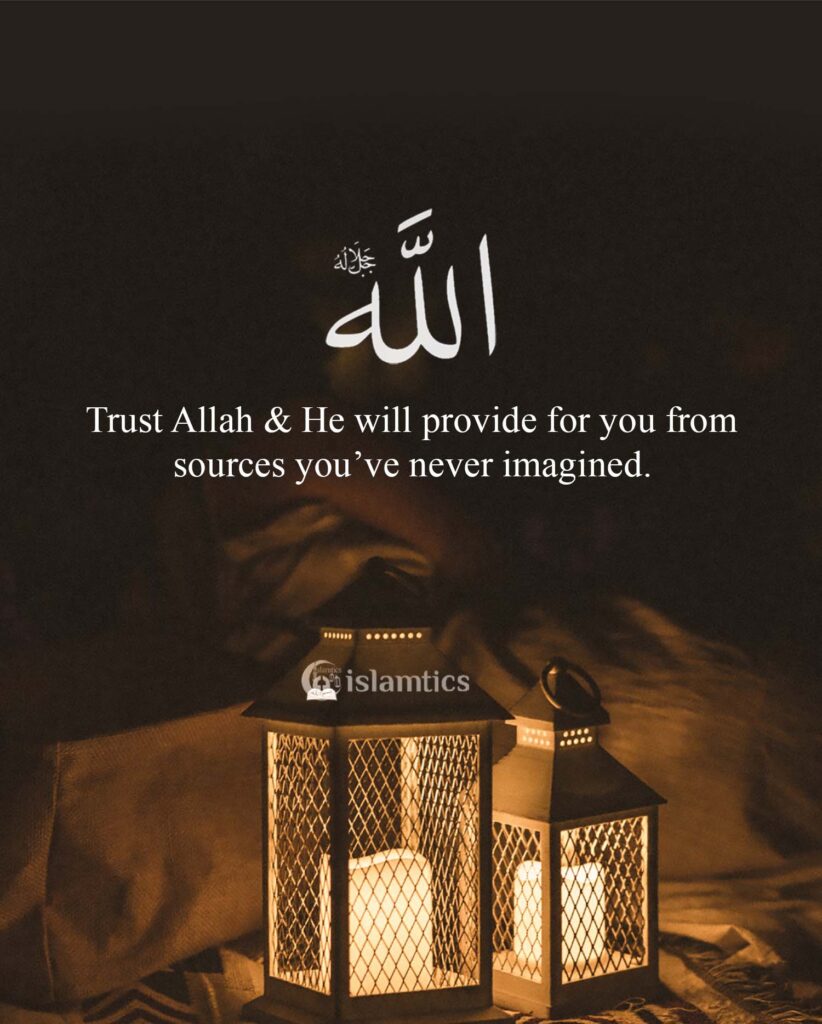 Trust Allah & He will provide for you from sources you've never imagined.
If you trust in Allah then nothing is impossible for you.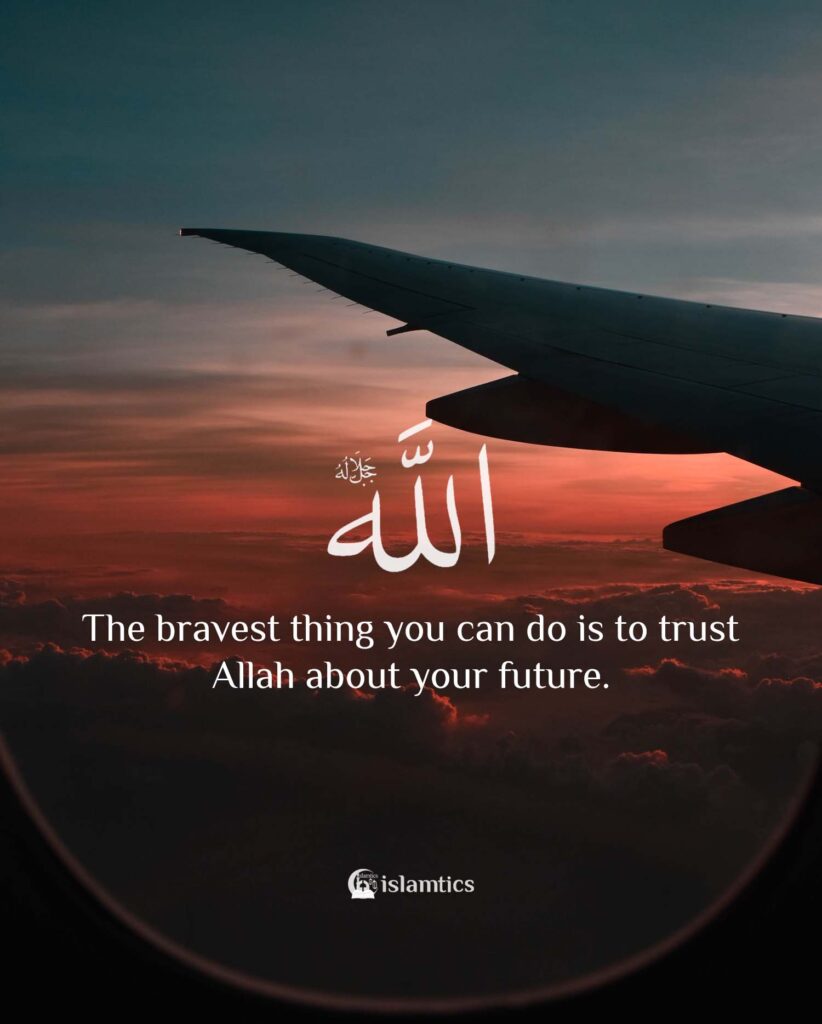 The bravest thing you can do is to trust Allah about your future.
Trust your lord solely, people usually have double faces.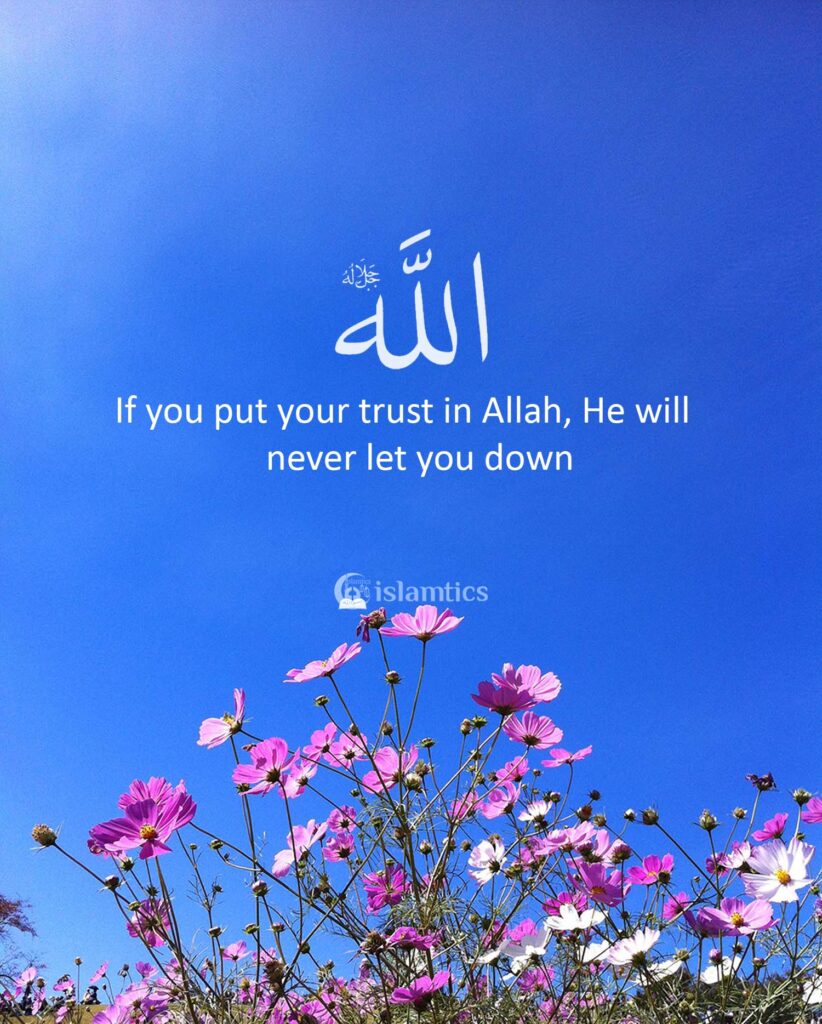 If you put your trust in Allah He will never let you down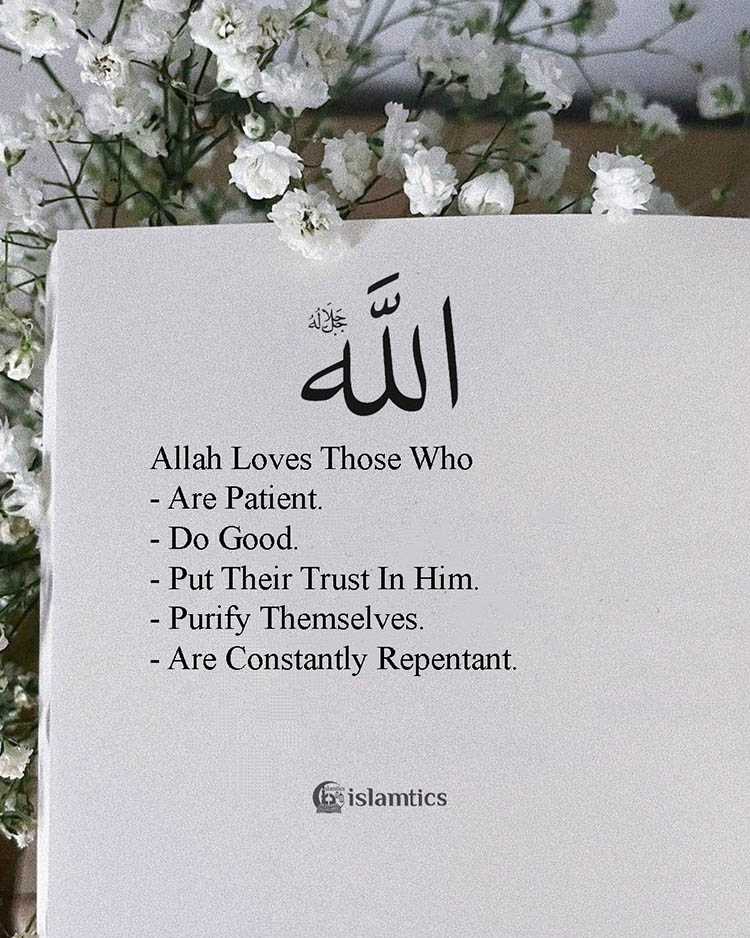 Allah Loves Those Who
Are Patient.
Do Good.
Put Their Trust In Him.
Purify Themselves.
Are Constantly Repentant.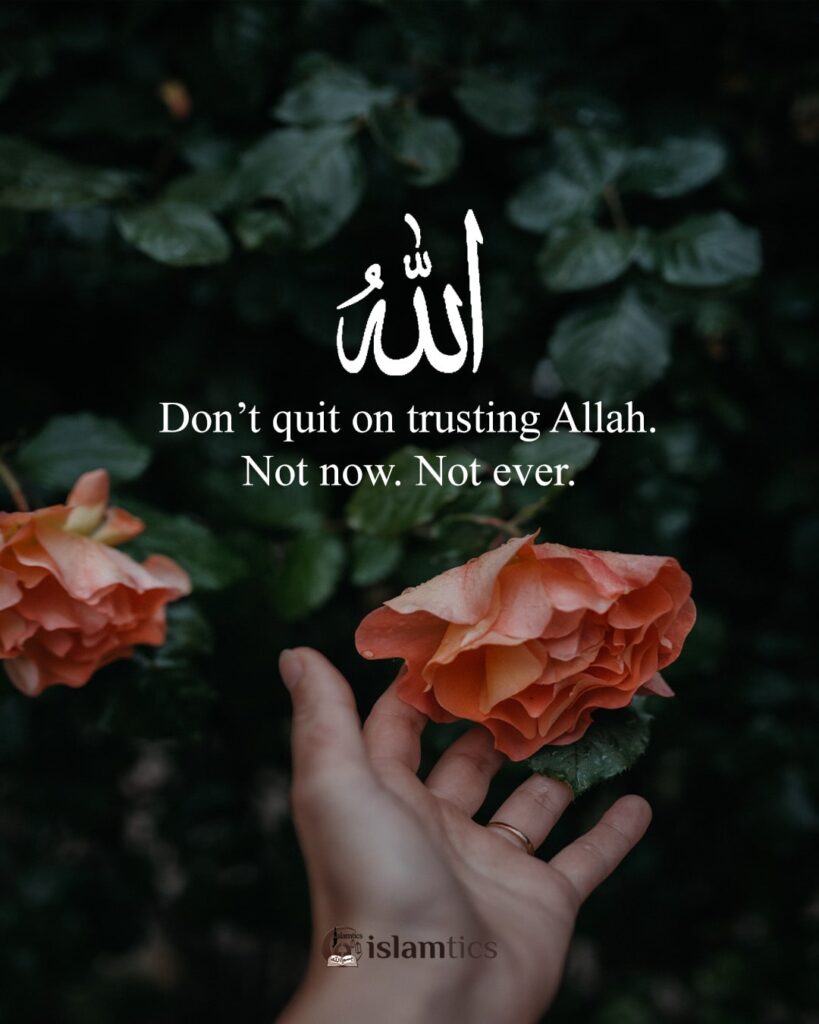 Don't quit trusting Allah, Not now Not ever.
Your prayers will be answered. Be patient and trust the timing of Allah.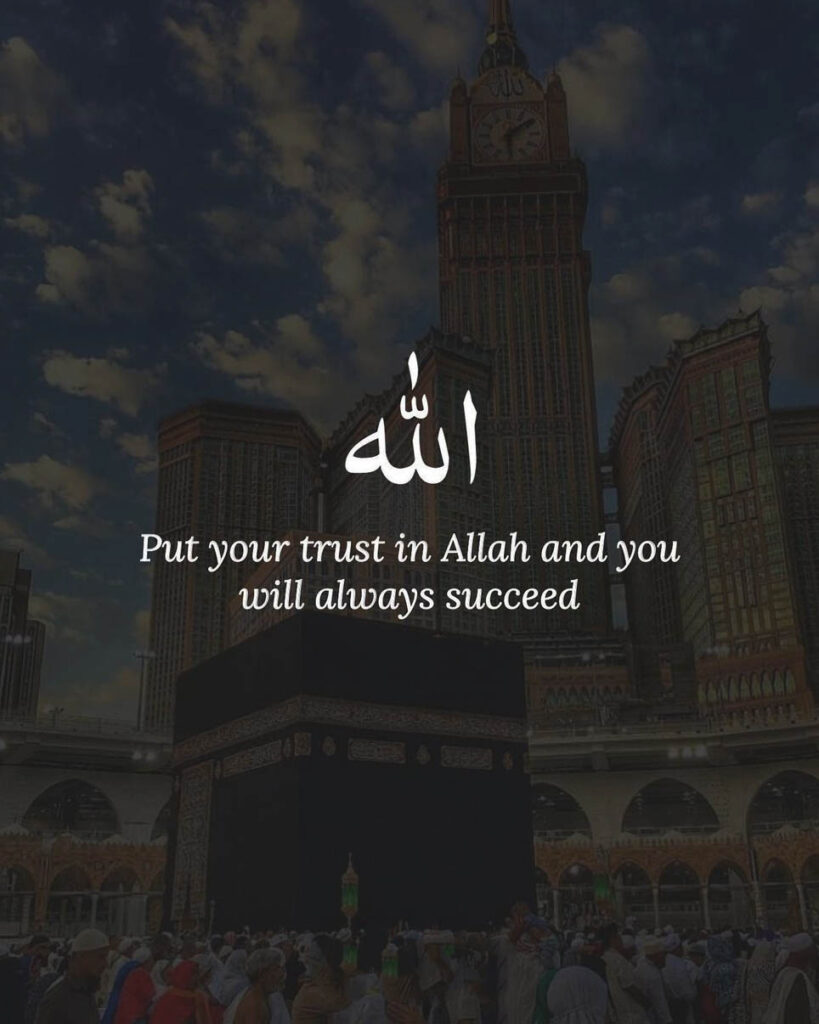 Put your trust in Allah and you will always succeed
Take a deep breath and let it go. Put your trust in Allah and let him guide you.
Trust Allah Quotes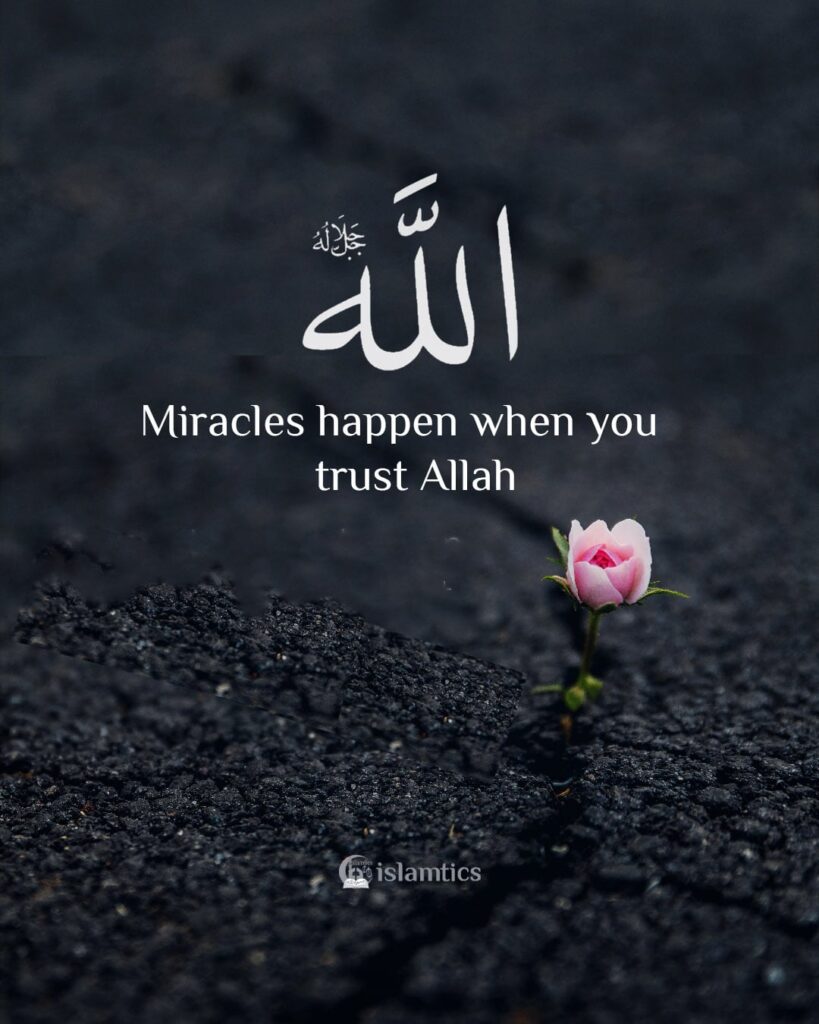 Miracles happen when you trust Allah
Allah becomes sufficient for you the very moment you put your entire trust in him.
Trust Allah to open the right door for you at the right time.
And rely upon Allah, and sufficient is Allah as Disposer of affairs. [Quran 33:3]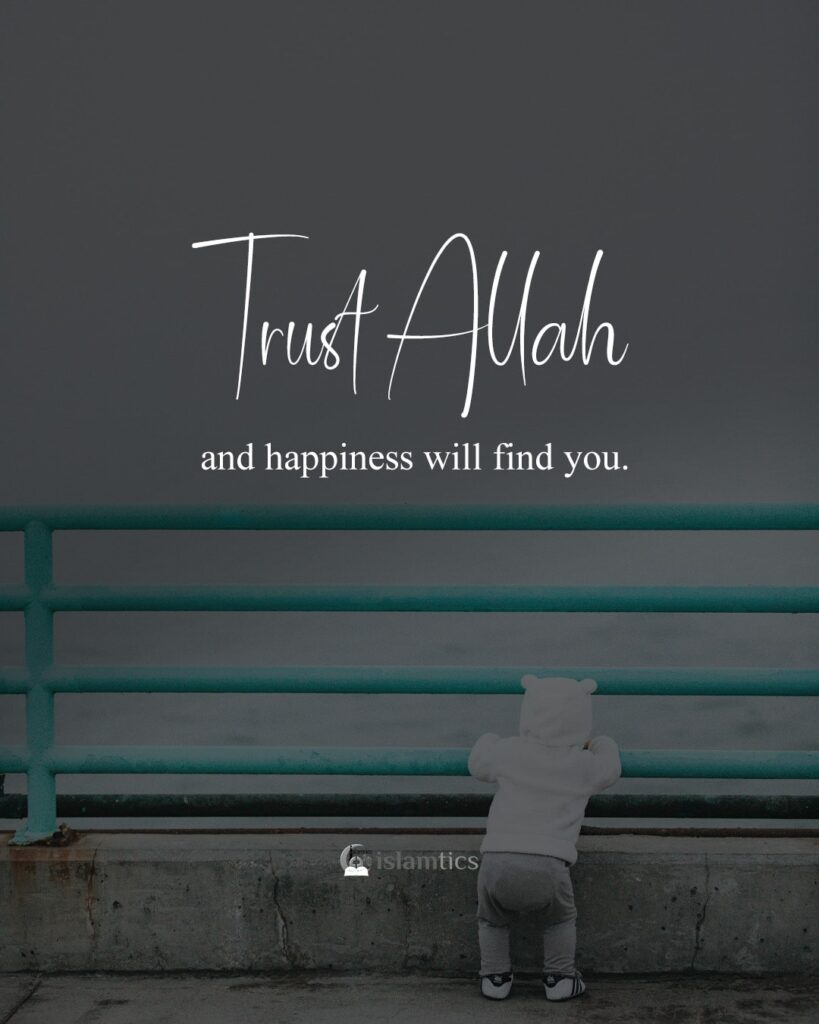 Trust Allah and happiness will find you.
A relationship with Allah is the most important relationship you can have. Trust him and everything will always turn out fine.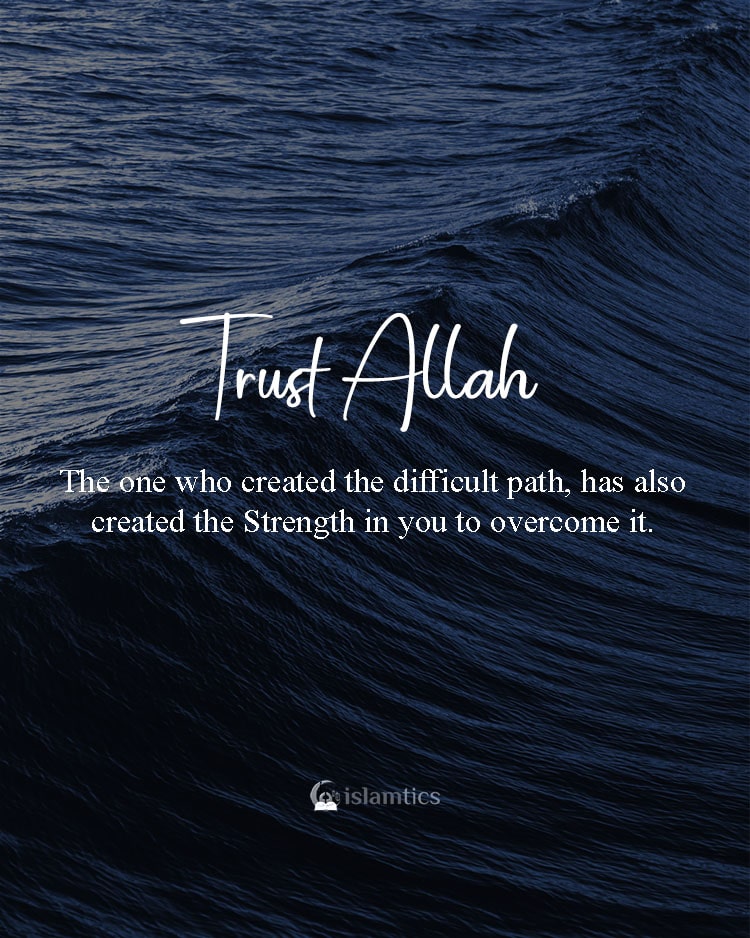 The one who created the difficult path has also created the Strength in you to overcome it. Trust Him.
Have complete trust in Allah and have a strong action bias.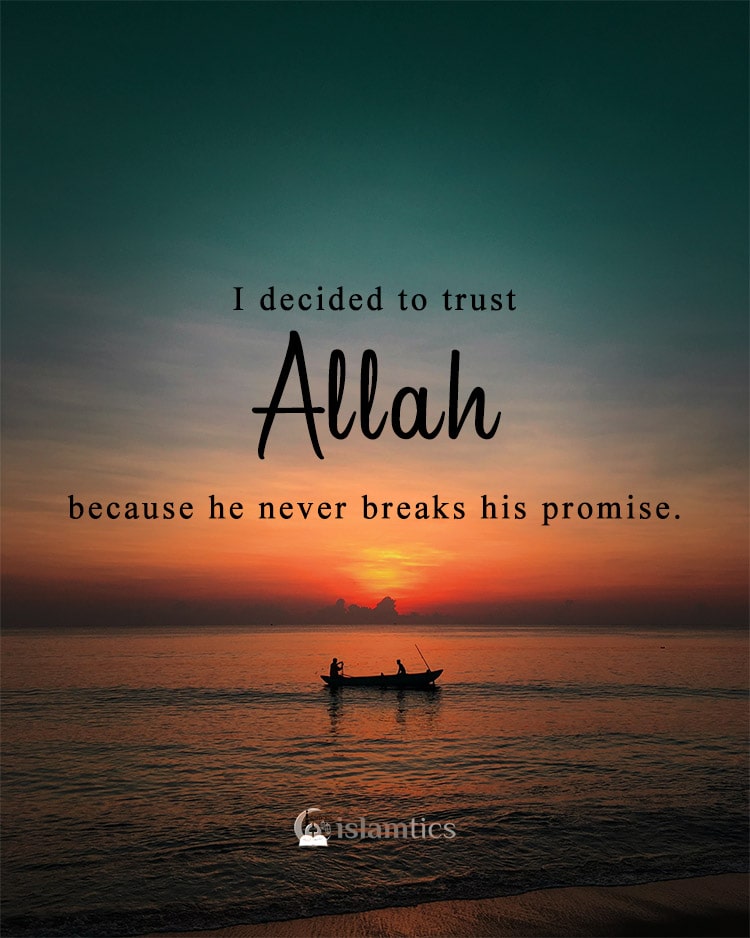 I decided to trust Allah because he never breaks his promise.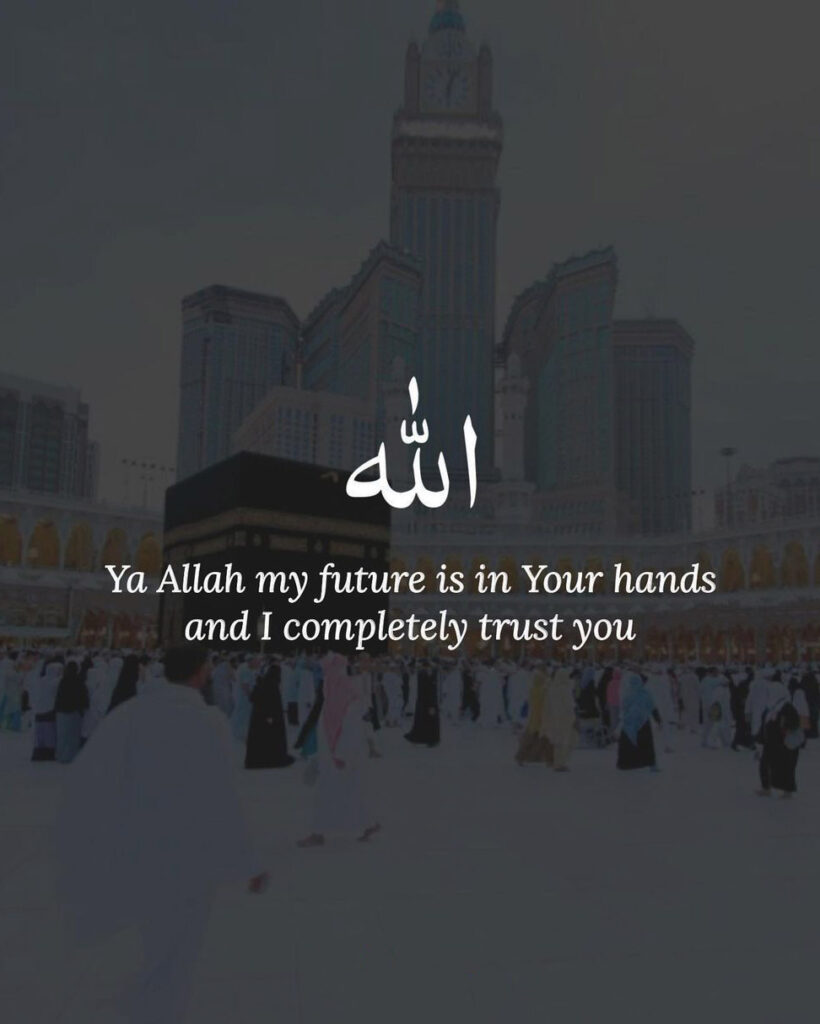 Ya Allah my future is in Your hands and I completely trust you
Our hearts get purified when We put trust in Allah.