Jannah which is known as paradise or garden in Islam is described in the Quran as the final destination of peace and bliss that we all are working towards and where we inshallah will spend the rest of eternity.
We collected 40+ inspiring Jannah quotes and images that will serve as a motivator to remind the Muslims of why we are sacrificing our time, our energy, and our effort toward achieving the afterlife.
Jannah Quotes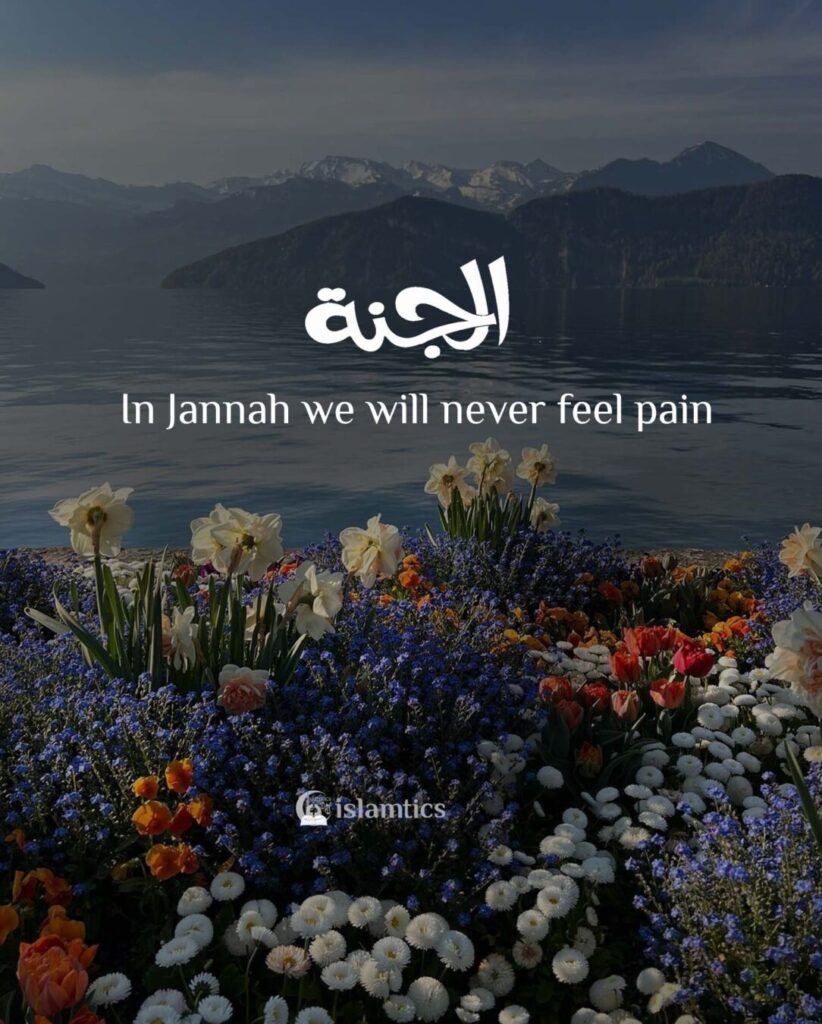 In Jannah, we will never feel pain
Don't just dream of Jannah, work for it.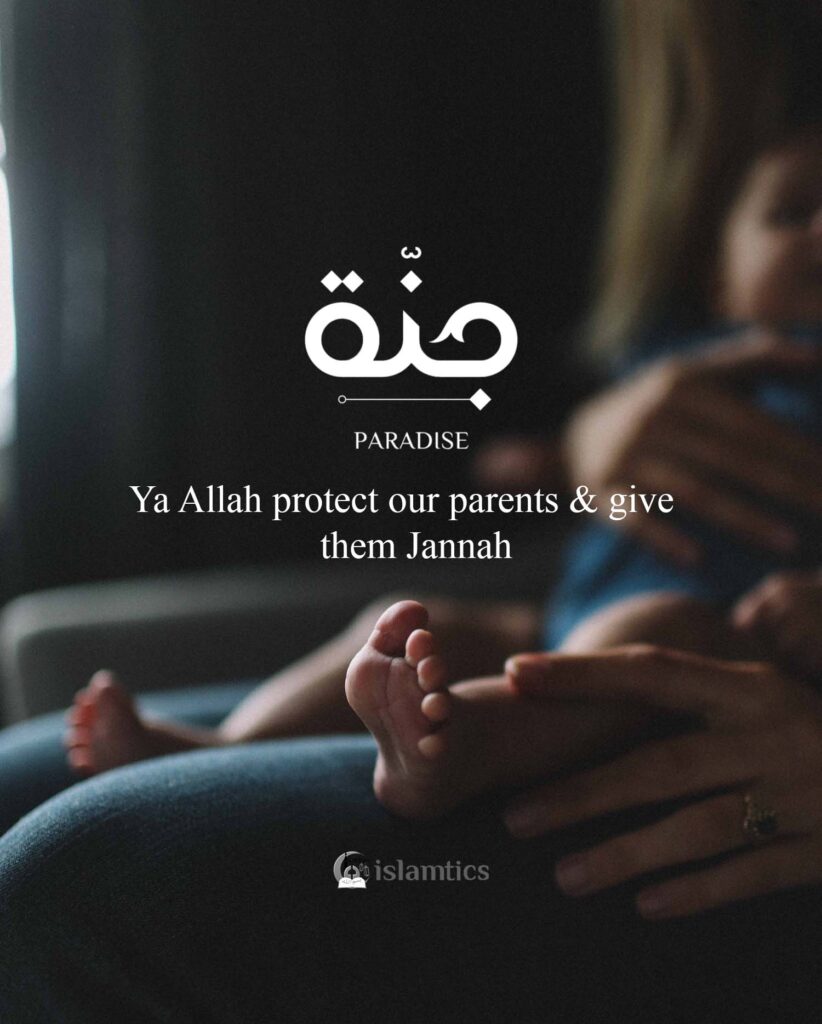 Ya Allah protect our parents & give them Jannah
If Jannah is your dream then hold tight to your Deen.
Life is temporary but Jannah is forever.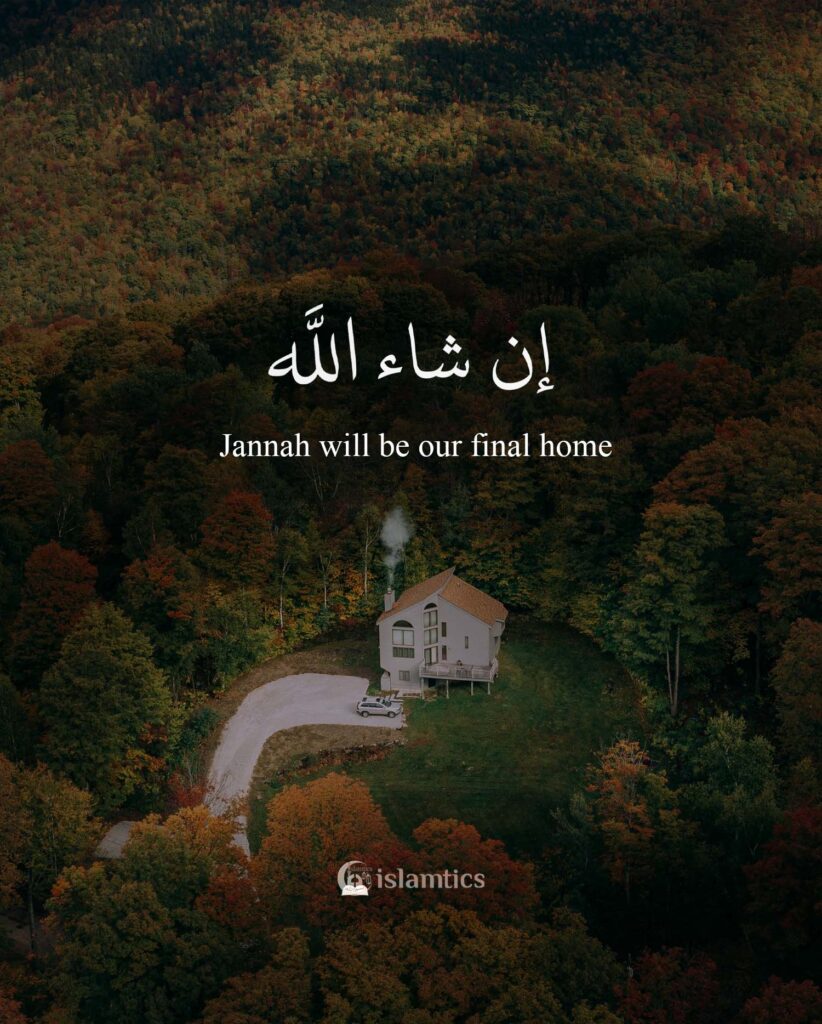 Inshaa Allah Jannah will be our final home
Never underestimate your potential for Jannah.
The best love is when you find someone who makes your Imaan rise, who makes you more pious and who helps you here in the Dunya because that person wants to meet you again in Jannah.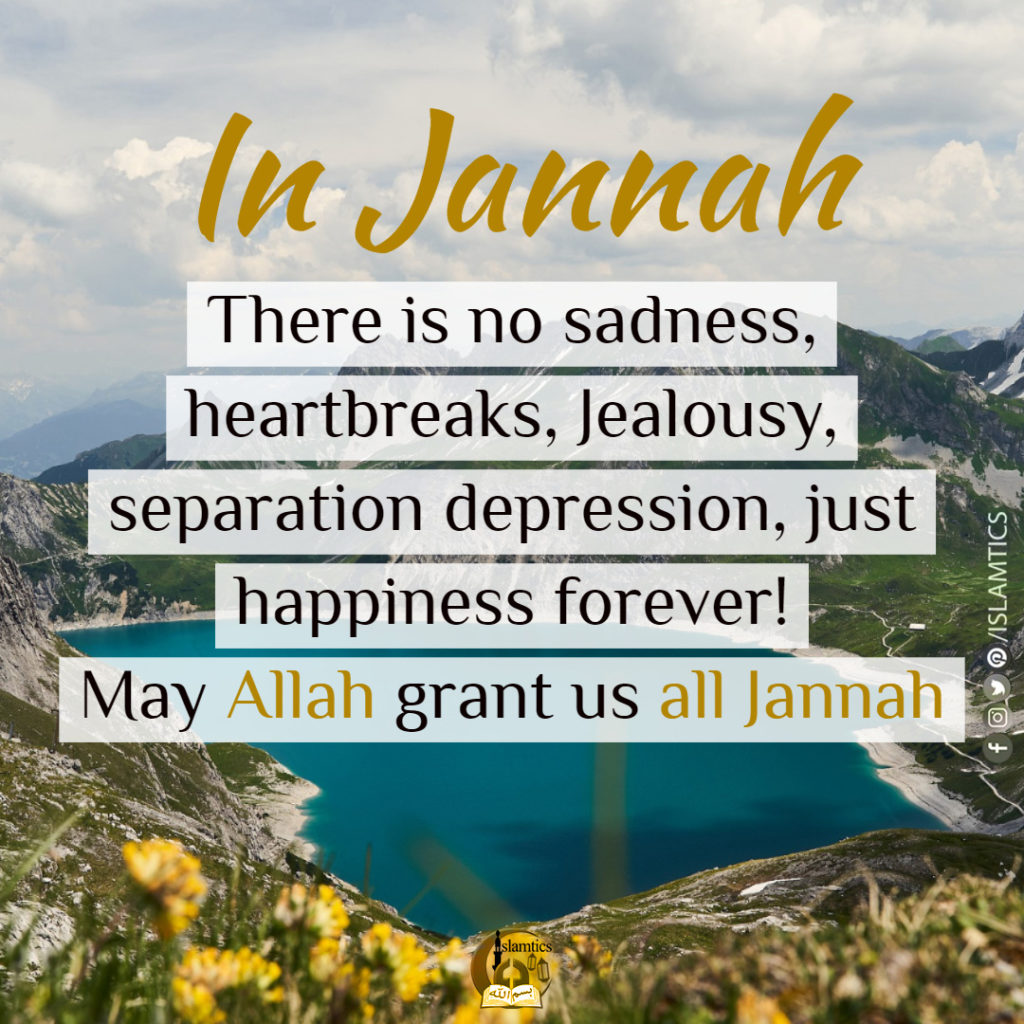 In Jannah, there is no sadness, heartbreaks, Jealousy, separation depression, just happiness forever! May Allah grant us all Jannah.
Our real goal should be Jannah
Life is good but Jannah is better and everlasting.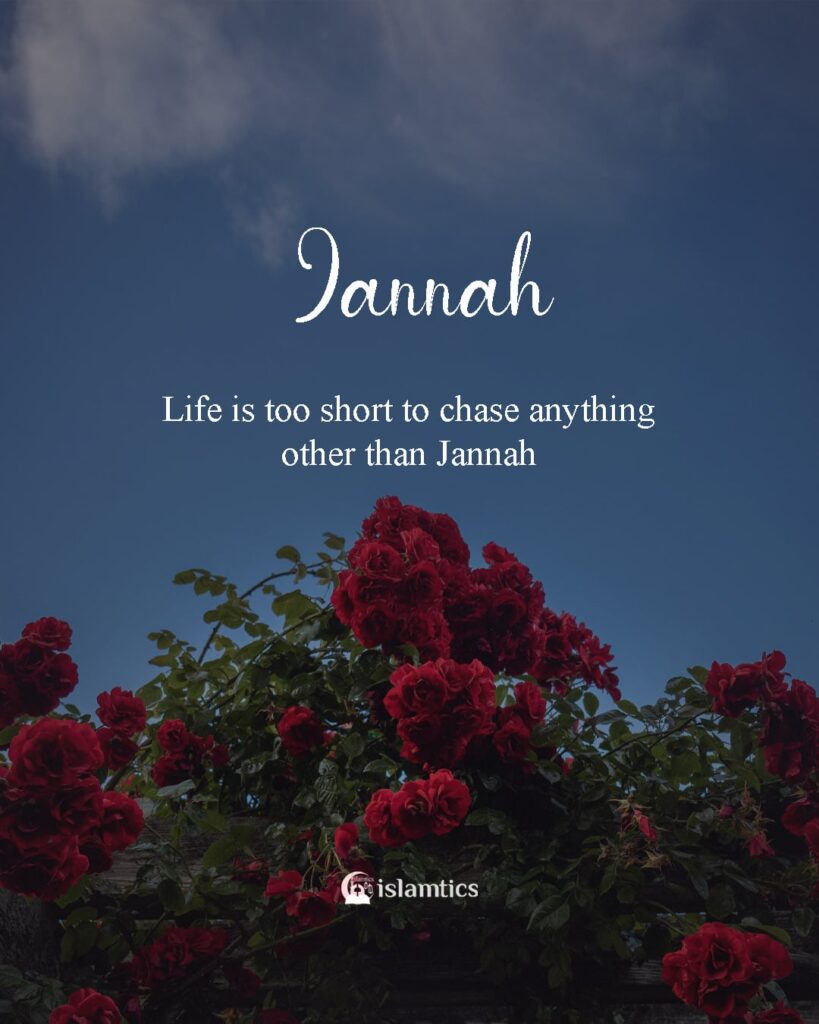 Life is too short to chase anything other than Jannah
This is not Jannah. Dunya wasn't meant to be perfect.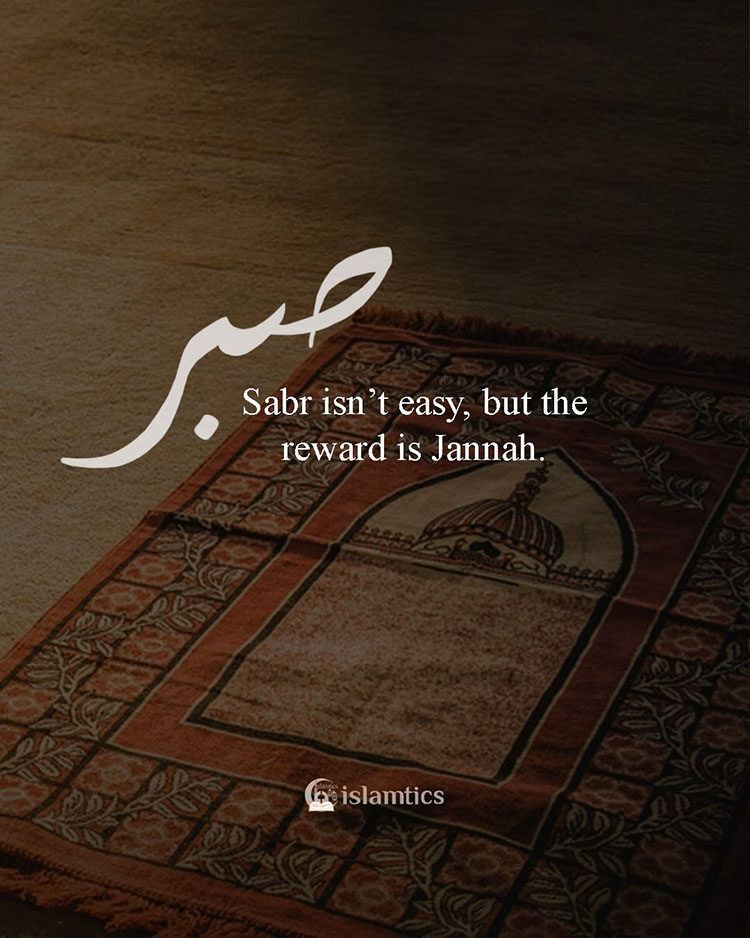 Sabr isn't easy, but the reward is Jannah.
If you want Jannah you have to want it really bad, ask for it, and act by following Prophet Muhammad (PBUH).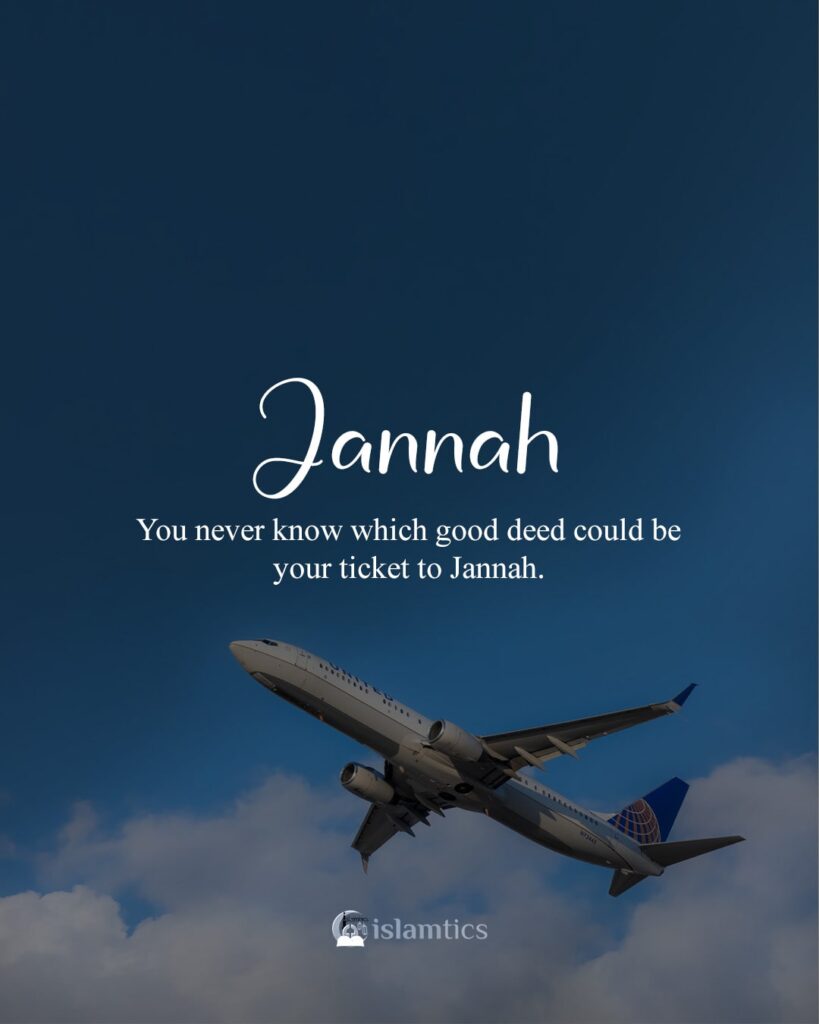 You never know which good deed could be your ticket to Jannah.
Mother was your door to this Dunya, mother will be your door to Jannah.
True friends help each other in Deen, just because they want to be neighbors in Jannah.
They will not hear therein ill speech or commission of sin – Only a saying: "Peace, peace." (Quran 56: 25-26)
Just remember, the first step into Jannah and you're going to forget everything you're upset about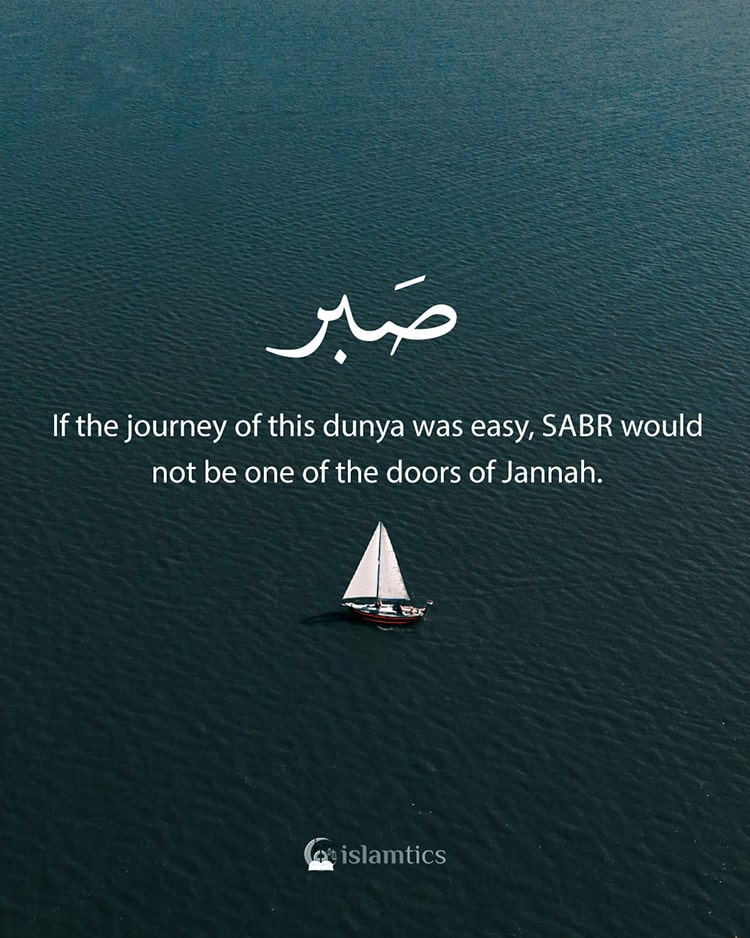 If the journey of this Dunya was easy, Sabr would not be one of the doors of Jannah.
Surely the ones who have believed and done deeds of righteousness, the Gardens of Paradise will (duly) be their hospitality. (Quran 18:107)
Do not sell your conscience before anything but Jannah.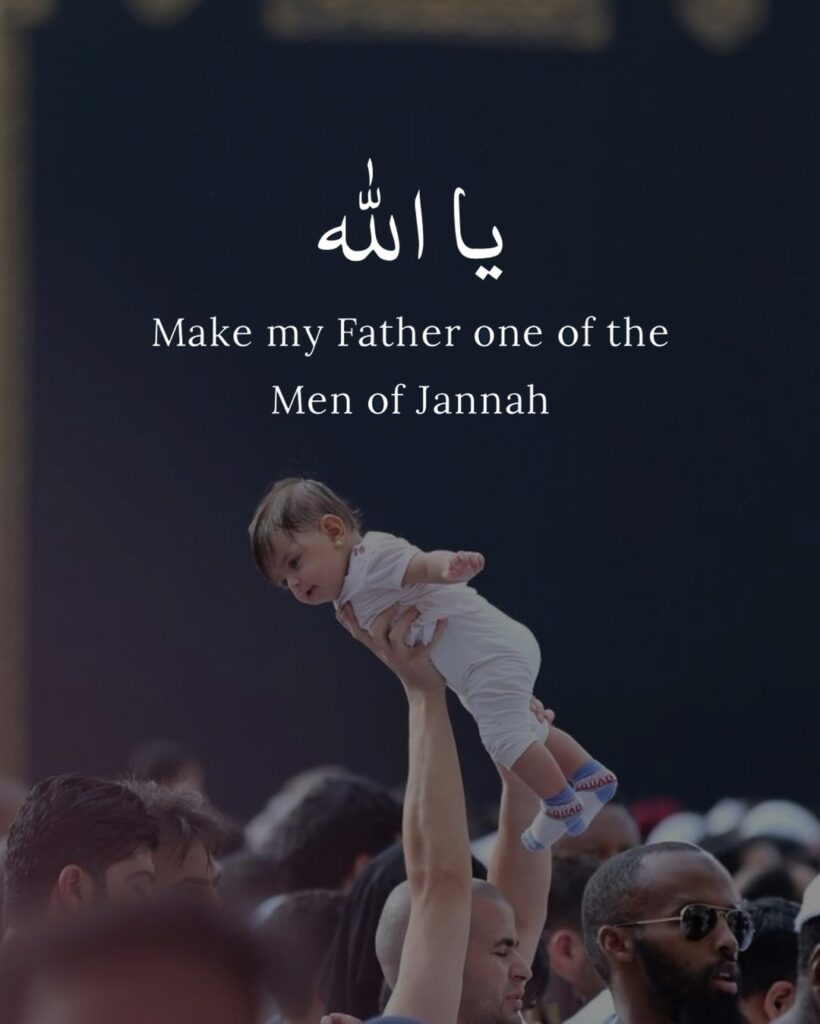 O Allah, Make my Father one of the Men of Jannah
'If your parents are alive, be grateful at the opportunity to earn Jannah by serving them." -Nouman Ali Khan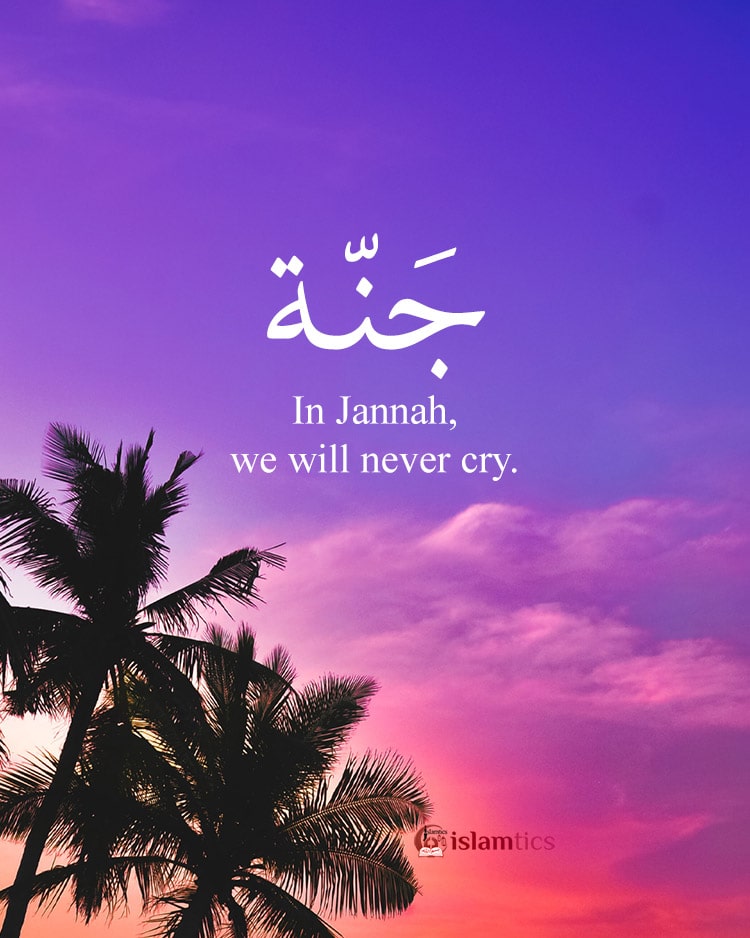 In Jannah, we will never cry.
What is love? When you want Jannah for someone just as badly as you want it for yourself.
Islam is my deen and Jannah is my dream.
Real love means helping each other reach Jannah.
If you are looking for a spouse, look for the one who will take you to Jannah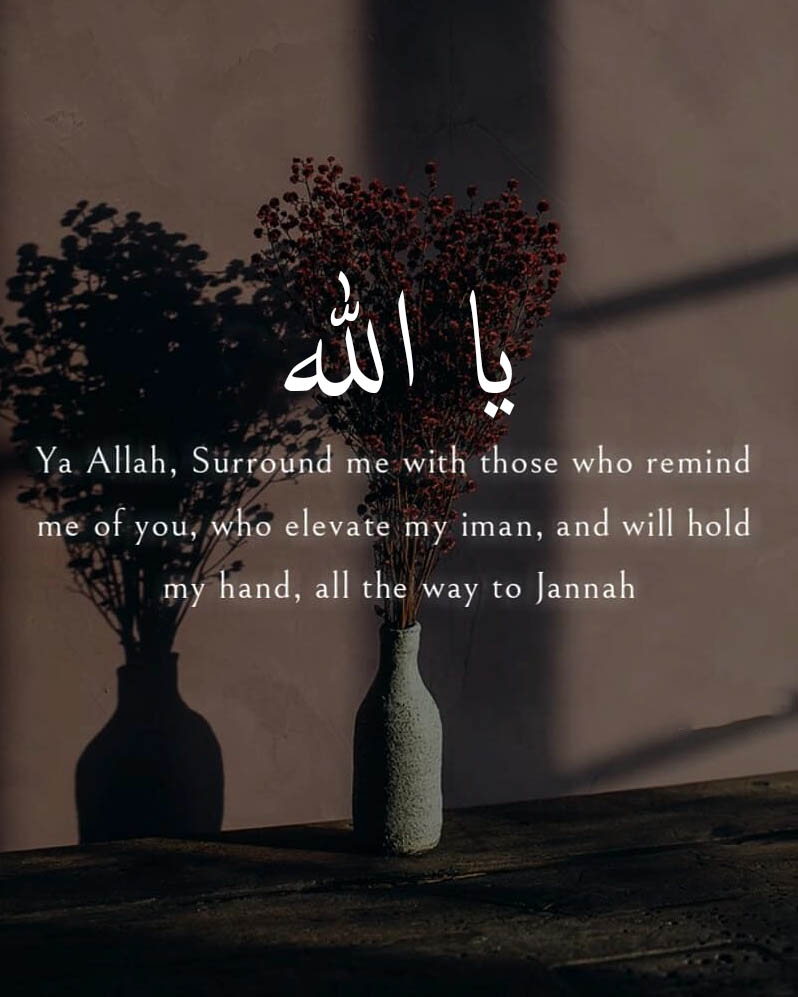 Ya Allah, Surround me with those who remind me of you who elevate my iman and will hold my hand, all the way to Jannah
Imaan is your compass to Jannah.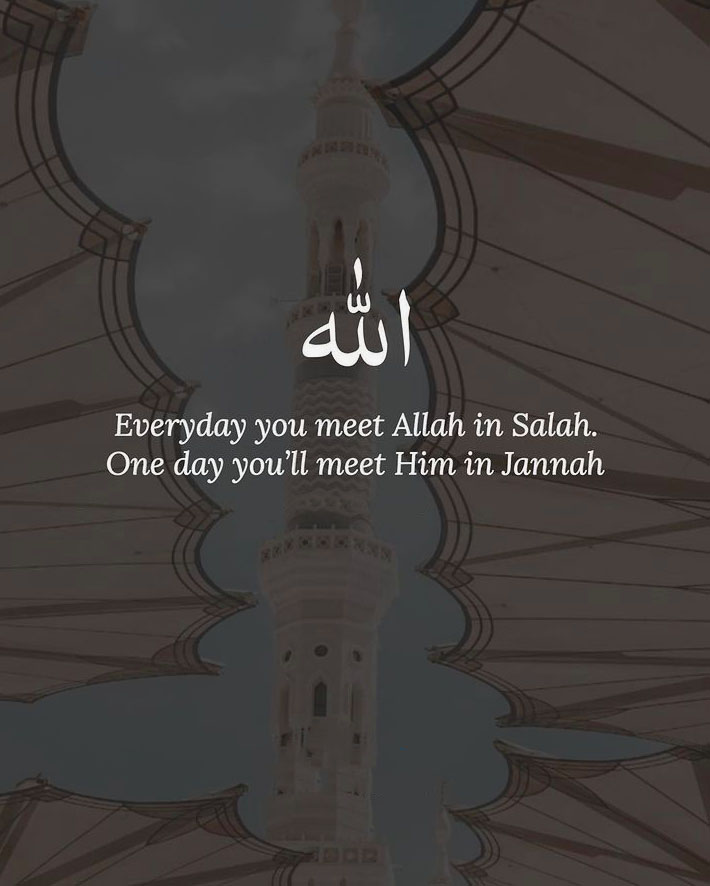 Every day you meet Allah in Salah. One day you'll meet Him in Jannah
Who shall inherit the Firdaus (Paradise), They shall dwell therein forever. [Quran 23:11]
To see Allah in Jannah. This is the definition of success.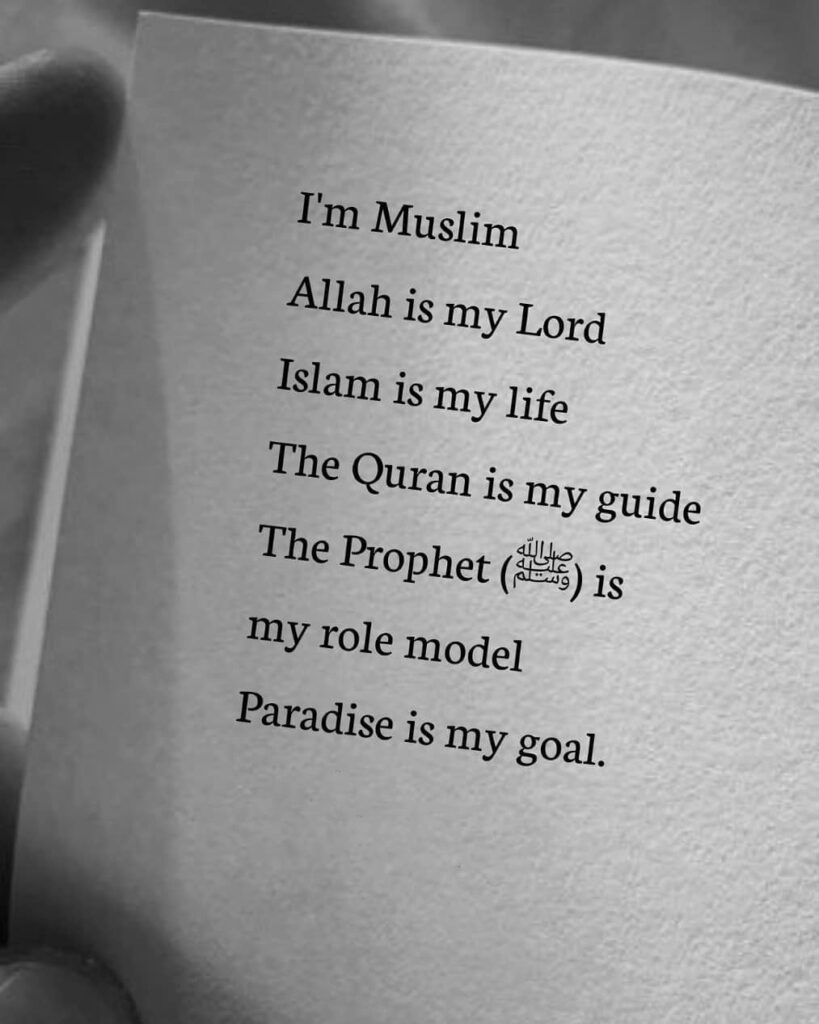 I'm Muslim Allah is my Lord Islam is my life The Quran is my guide The Prophet is my role model Paradise is my goal.
Imagine yourself at the door to Jannah.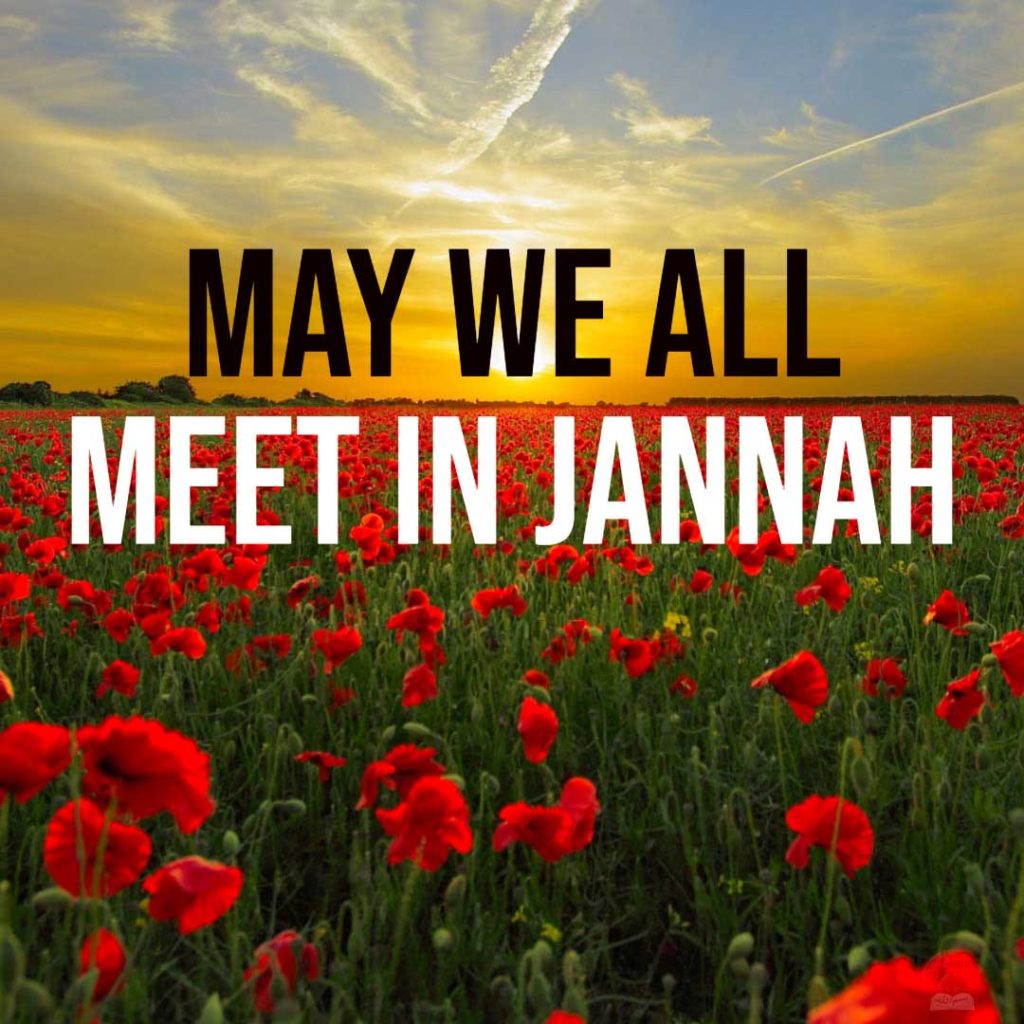 May we All meet in Jannah.
It is believed that if one follows the rules set by Allah, and stays good throughout life, they go to heaven. Jannah has eight gates, through which Muslims can enter after their resurrection on Judgment Day.
Also, there are eight levels of heaven in Islam, and each level has a different core and construction with a different prophet residing in them. Read More